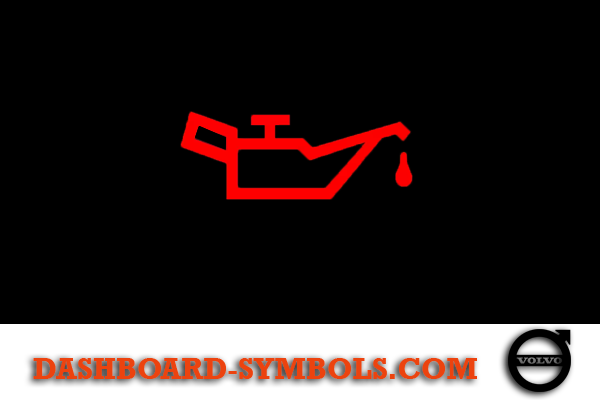 Volvo

Red Warning Lights - Low Oil Pressure
This light will illuminate when the engine oil pressure is too low.
Stop the engine immediately and check the engine oil level.
Add oil if necessary.
If the symbol illuminates and the oil level is normal, read the message on the display and  contact a car mechanics.