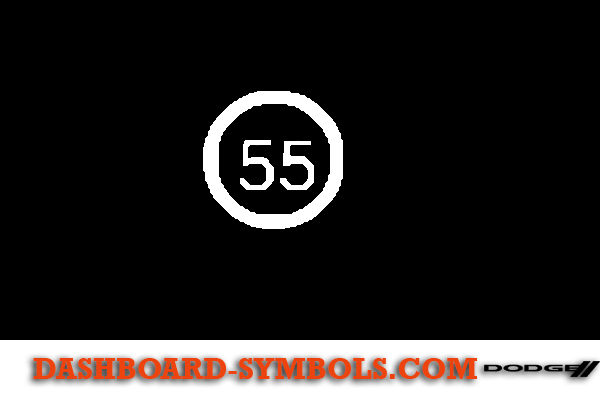 Dodge

White Indicator Lights

- SRT Speed Warning Indicator Light
When Set Speed Warning is turned on, the speed warning telltale will illuminate in the instrument cluster with a number matching the set speed. When the set speed is exceeded, the indication will light up yellow and flash along with a continuous chime. Speed Warning can be turned on and off in the instrument cluster display. The number "55" is only an example.